Tucson Pool Fence Safety Nets offer unobstructed views for your backyard pools, spas, ponds or water features.  They are designed to keep your kids out of the water and preserve the space of your backyard.
Tucson Pool FenceSafety Nets are A.S.T.M compliant and are proven to provide your child's safety around pools.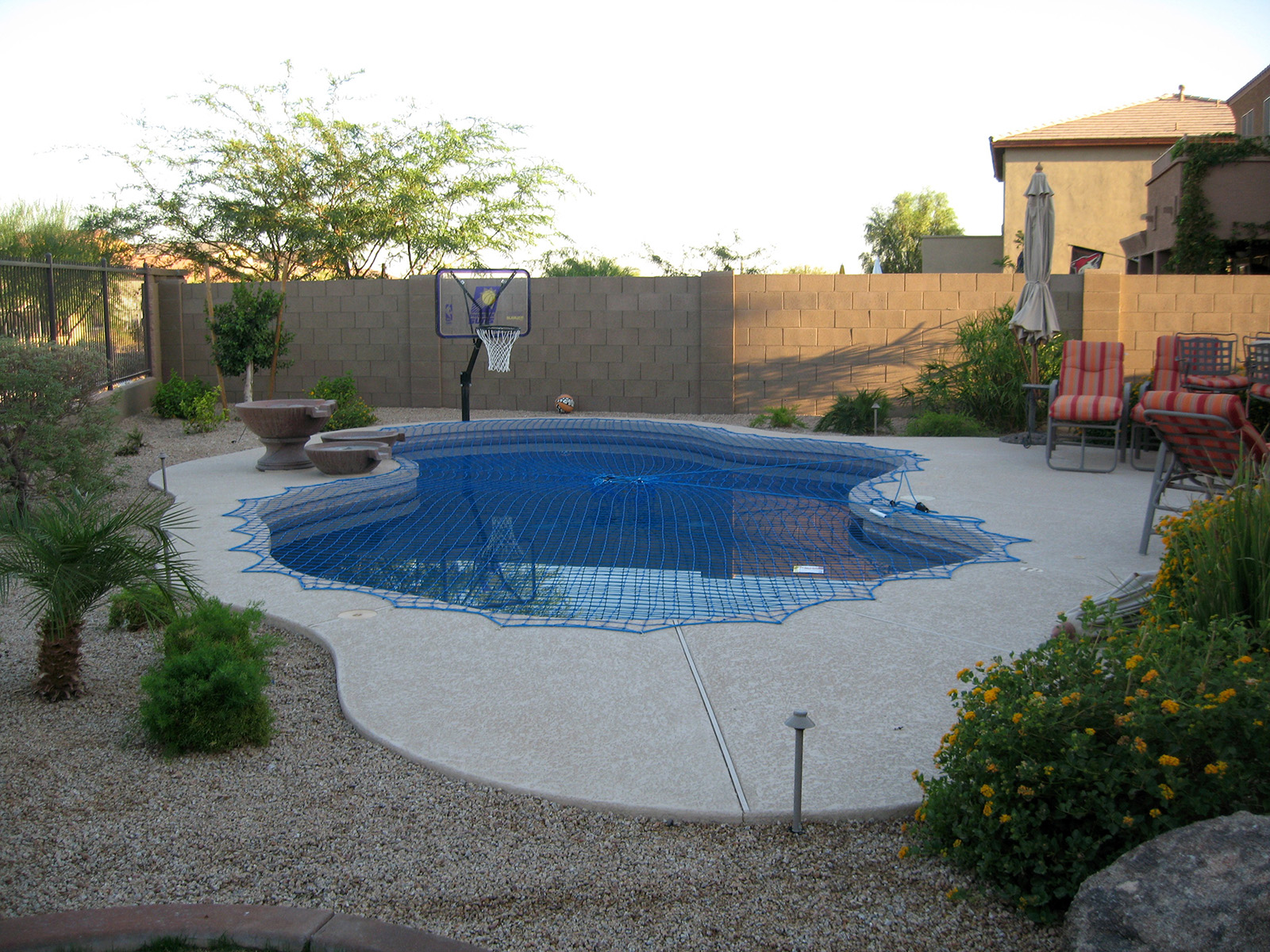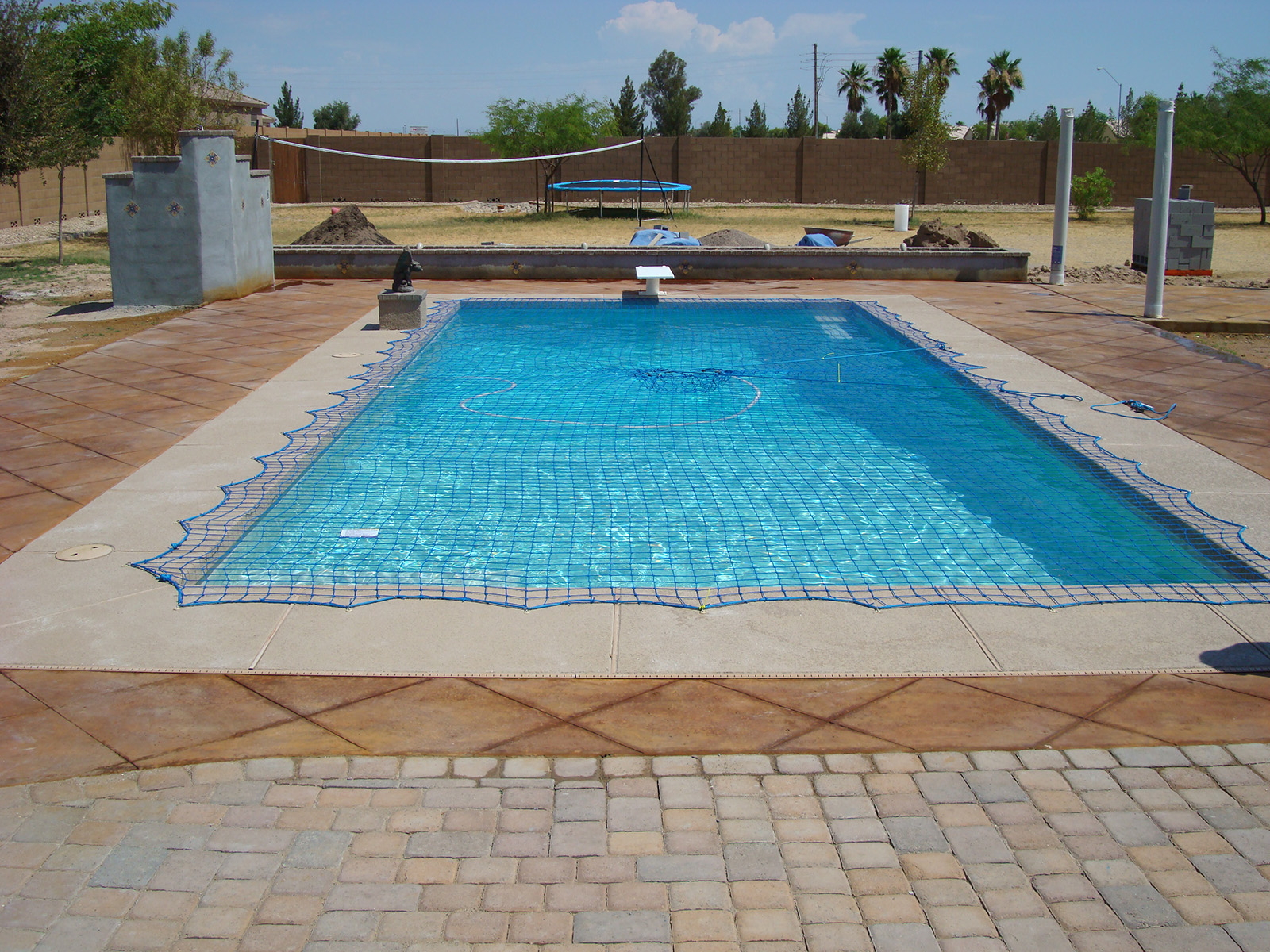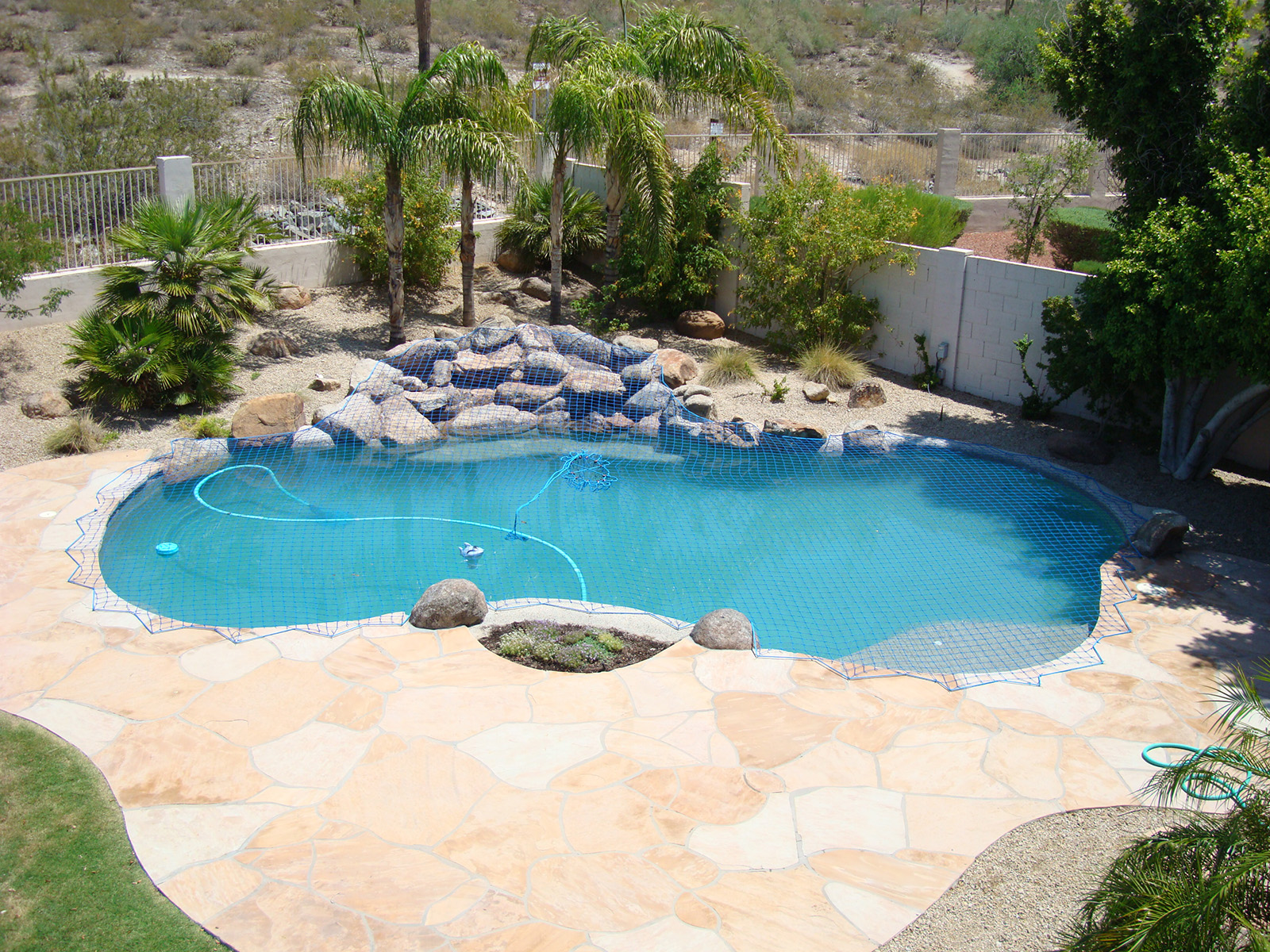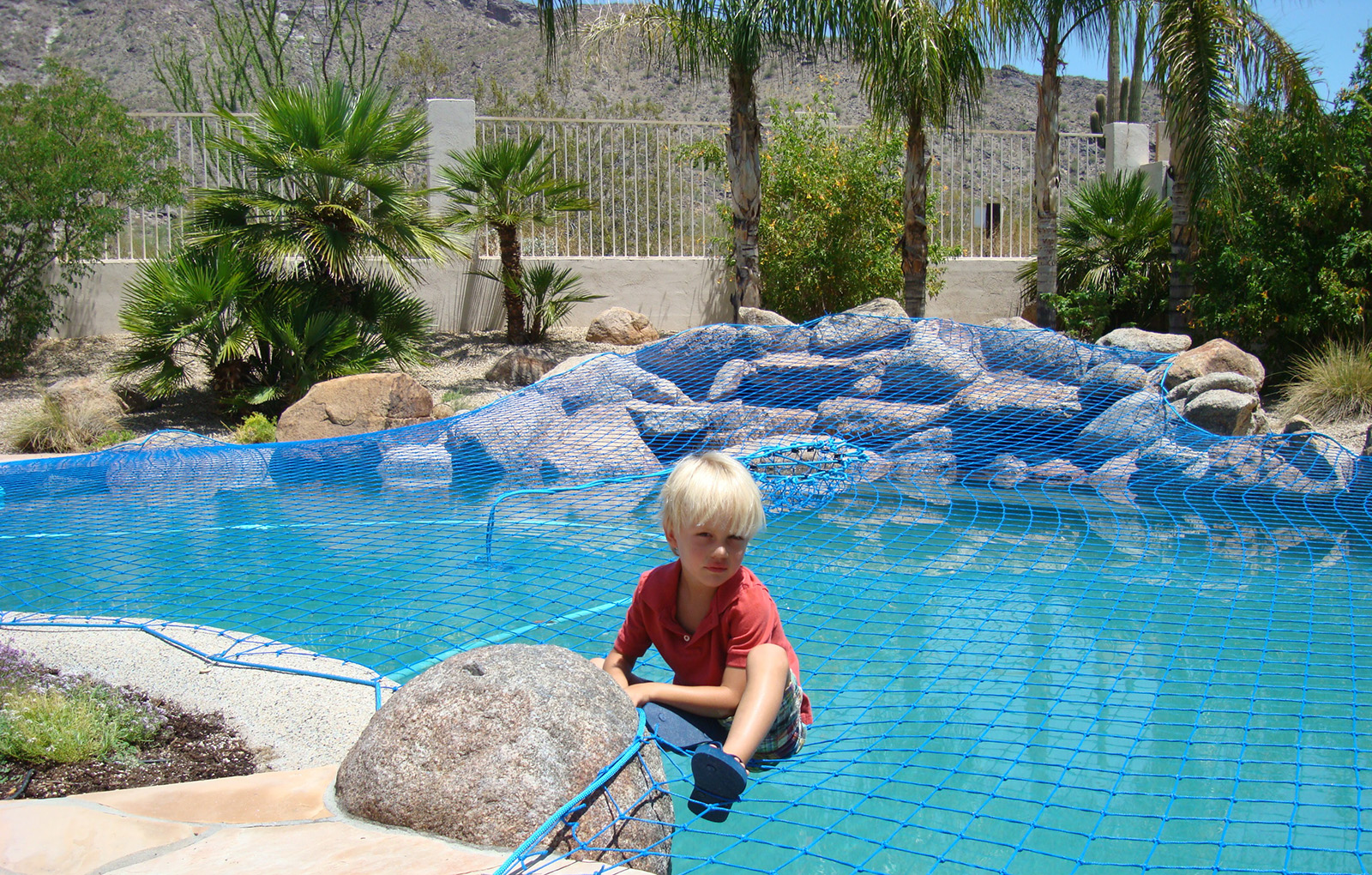 How It Works
The  Pool Safety Net is specifically designed as a barrier to help protect children from swimming pools, spas, ponds and other water features.  Pool Safety Nets are stretched over your pool, spa, pond or water feature and are anchored to flush mounted fasteners.
Every Pool Safety Net is custom-shaped for your exact needs and installed by our professional installers.  Once the Pool Safety Net is installed and/or properly place back on by the consumer, you can rest assure that your child will be safe and unable to make their way into the water.  To take off the Pool Safety Net, you simply release the tension by using the ratchet and pulley system to remove the net.  This is otherwise known as the central tensioning system or CTS.  The removal of a Pool Safety Net usually take 3-5 minutes for most average sized pools.  To place the Pool Safety Net back on usually takes 5-10 minutes for average size pools.  We always recommends to place your net back on once your finished swimming or if adult supervision is not present.
Features and Benefits
Pool Safety Net meets strict ASTM safety codes
Custom-shaped to fit any water feature or pool configuration
Recessed, Flush Mount Pool Net anchors gives you both strength and style
Pool Safety Net only uses the highest quality tested materials and systems available in today's market. Our Pool Safety Nets are proven durable, even in the most extreme conditions that we have in Arizona
Our UV inhibitors provide safety from fading, shrinkage and deteriation
Pool safety net tension system can be adjusted from tight to very tight

Portable roller storage available